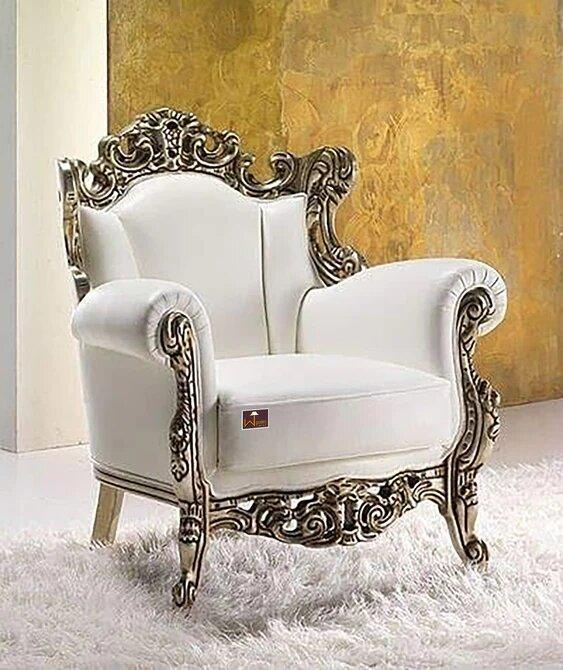 Tops Ways to Place Wooden Armchairs Around the House
Beside the sofa - It's always recommended to place an armchair beside the sofa. It adds character to the room and brings so much comfort.
You can have comfort and style at the same time. Place a table lamp nearby and read your favorite book. You can choose the velvet fabric to enhance the look of your room.

Bathroom - We don't have to use the wooden armchairs design for only sitting purposes. We can also use it as a stool to place dressing accessories and clothes on the top. In this way, we will be able to add more convenience to the process of dressing up as well.


At the foot of the Bed - Many homeowners choose to place this chair at the foot of the bed for keeping extra blankets, pillows, etc. You can also keep the dress you are going to wear on an occasion handy and pick it up from there whenever you want. Also, choose a color or texture that matches that of a bed.

Dining Room - In our Dining setup, The Wooden armchairs design can play a major role. It can be the best for setting up a dining nook.
Choose the structure with an elongated high back so that you can sit straight. Also, measure the height of the table so that the chair you choose matches up with that of the table and the sitting space is comfortable.

Are you looking to buy armchairs online? Check out the affordable range at Wooden Twist made in high-quality wood such as Teak and Sheesham ensuring durability and sturdiness.
Also, there are various designs to explore. Make sure you choose the best one that suits your requirements. Get it customized if you want as per your preferences only at Wooden Twist.