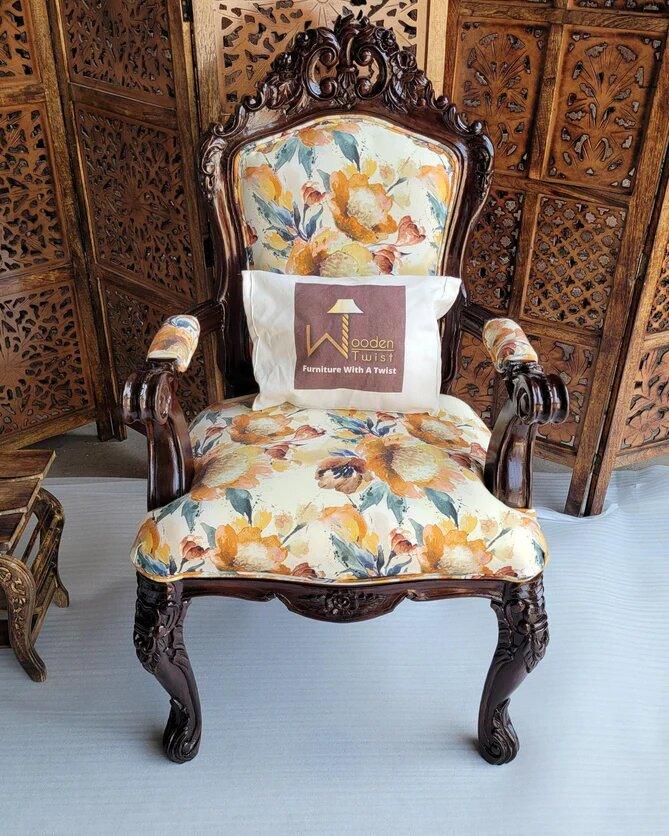 But Gorgeous Armchair in Dubai, UAE
Are you thinking of redesigning or revamping your home? If not other spaces, a living room is always the center of attraction and everyone wants to put effort into decorating it.
We host parties and events where the main seating point is the Hall. But, sofas, tables, and stools can not replace compact, stylish, and versatile seating such as an armchair.
It has two arms to support the elbows, a seat, and a backrest to find comfort in. You can use this seating when guests make an unexpected visit or you want to curl up in with a cup of coffee and a book in one hand.
Nowadays, wooden armchairs are available in a myriad of styles and designs. Interior designers style these to enhance the home decor.
Do you have a centerpiece like a coffee table in your living room? Well, that's where you can place one or two armchairs and see how it goes! You can create a style with shapes, if the table is round then the chair can be rectangular, and vice versa. Match the color or texture, it looks great. You can sit on the chairs to eat something which is served on the platter over the table.
There are often many empty spaces and corners in our house waiting to be spruced up. The Wooden armchairs design can do so much to empty boring nooks and fill them with an aesthetic look. You can use the ones with a gold accent and velvet Upholstery. These truly add a touch of glamour to the space.