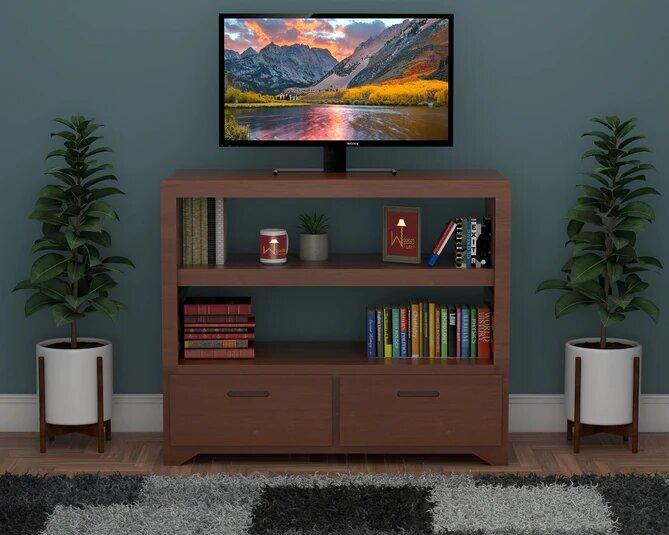 Wooden TV Units & Cabinets in Dubai, UAE
If you have photo frames and showpieces to create Top-notch decor for your living area then the Wooden TV units have got you!
These have floating wall shelves where you can place potted plants, photo frames, and art pieces on the top to create a gorgeous display. It can enhance the visual appeal of your room and will make your guests wide-eyed.
The combination of wood and white looks amazingly stunning in the range of these TV cabinets. It features white panels with wooden doors and a low-lying cabinet in solid wood.
You can showcase displays on the white panels to make a style statement and hide the bulky storage behind doors. Wooden TV units are made of different kinds of materials like wood, metal, glass, etc.
Wood is always considered the best option because it is durable and has the strength to hold gadgets on a stable base. The material also looks gorgeous in a natural finish.
It is harmful to the eyes and the body to hunch your posture all over to view the screen of a smart Television or Laptop.
A wall-mounted stand helps us view the screen from an ideal distance. It also serves as a great viewing experience with the right height and angle.