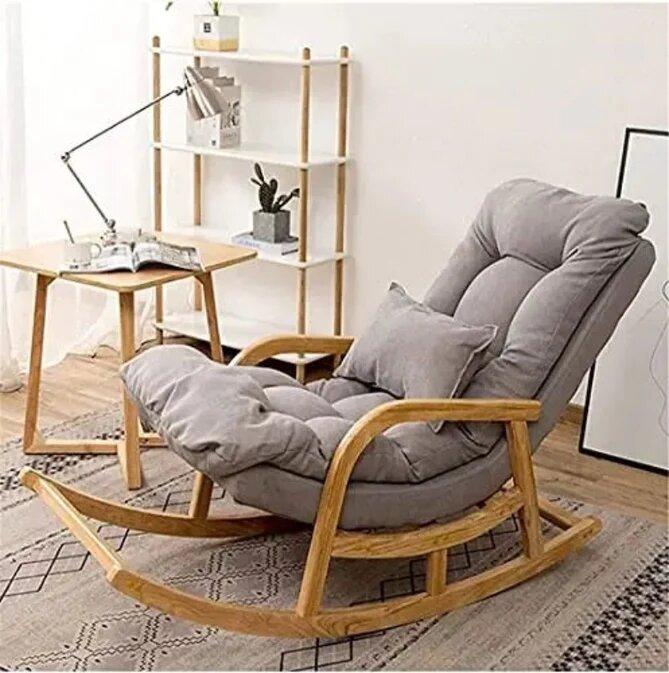 Buying Rocking Chairs for Your Home - Wooden Twist
After a day of working from Nine to five in the Corporate world, one needs some relaxation to recharge their energy levels. A rocking chair is one of those therapeutic furniture pieces to calm your senses and release stress.
The legs of this chair are mounted on curved pieces of wood that allow this to move back and forth. It is often associated with sleepy afternoons and relaxing evenings while spending time in the garden or on your porch.
The rocking chairs are not only known for their health benefits but also have a reputation for gracing our interiors with everlasting beauty. There is a myriad of designs available to suit different styles.
Whether you want to give a traditional or modern look to your home, there is a rocker to suit different kinds of decor themes. With so many options available online, one may find themselves getting puzzled. Today, we will have a look at some important points to consider before opting for a rocker online.
Check the Dimensions of Your Space
First and foremost, you need to measure the dimensions of the space where you are planning to incorporate this seating. Then look for a size online that fits well into the space. It shouldn't be either bigger or smaller for your room otherwise it would also ruin the aesthetic of the entire space.
Material Matters
As the chair can be made of different materials like wood, plastic, wrought iron, etc. We need to be aware of the features of the material used in the making of the structure. The wooden rocking chairs design is a sturdy and durable option for indoors. However, for the outdoors, you need a wicker chair that is weather resistant and does not get damaged easily when exposed to uncommon climate conditions. Hardwood Like Teak and Oak is also good for outside conditions.
Type & Design
A traditional rocking chair made of wood gives a vintage look to the room. It also looks Royal with hand-carved edges in silver or gold polish. If you own many pieces of furniture wood then this can perfectly complement your space. Whereas gliders with levels and hinges have a more modern look upholstered and cushioned.
The rocking motion produced by them is not so aggressive and noisy as the one produced by a traditional design. The traditional rocker move in an arc whereas the glider moves back and forth on a fixed track. Which one you choose depends upon your preferences somewhere revolving around the above-mentioned factors.
Cushions & Footrest
One can throw some beautiful cushions on the backrest to enhance the look of the wooden rocking chairs design. If you consider the risk of spills and stains then dark-colored fabrics suit you whereas the light shades in cotton are perfect for a breezy look in summer. It depends on your design and styling preferences.
Some recliners come with footrests to add more comfort and convenience. These ottomans and poufs are of the perfect height and shape to put your feet up and relax after spending hours working on a strict schedule.
Budget
Last but not the least, the most important aspect of buying a piece of furniture is evaluating and setting your budget. Compare the prices at different websites and make sure that you are not going for a high price without matching quality and design preferences. Always check the customer reviews online and take the necessary information before finalizing a product's purchase.