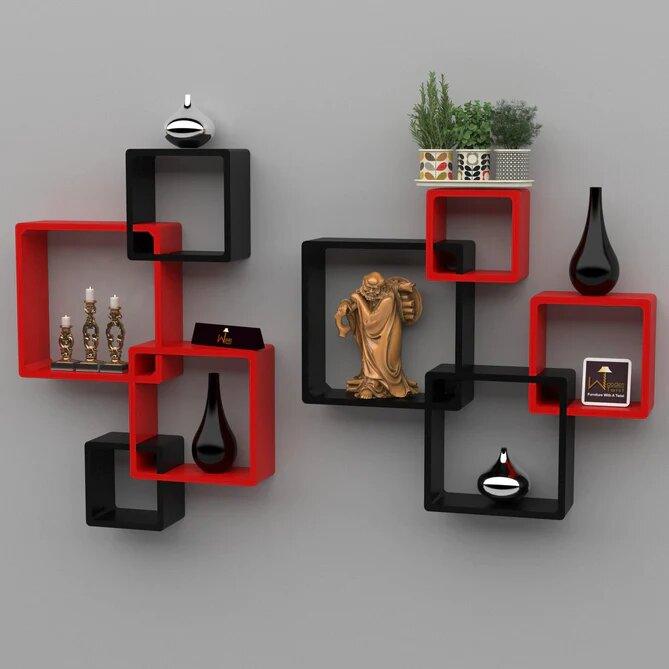 Latest Wall Shelves Design in Dubai, UAE - Wooden Twist
If you're looking for an attractive way to display your favorite items, a wooden wall shelf is the perfect solution! Wooden wall shelves add character and style to any room while providing valuable storage space. From bookshelves in a library or living room to decorative shelves that can be hung on the walls of your bedroom, office or hallway - there are many options available when it comes to using wood as an attractive storage option.
At Wooden Twist, we provide quality products from Dubai which make use of both natural and engineered wood materials. Our wall shelving units offer simple elegance with timeless designs that will never go out of style. Whether you're looking for something rustic and classic or modern and contemporary – we have beautiful products that are sure to fit perfectly into your home décor.
Transform the interior of your home with Wooden Wall Shelves from Wooden Twist – a leading provider of high-quality wooden wall shelves in Dubai. Choose from an array of trendy, charming and stylish solid wood shelves that are designed to add character and charm to any room in the house – from the living room to the hallway or bedroom; all made with carefully chosen quality materials for long-lasting durability.
With our wide range of products available at unbeatable prices by skilled artisans, you're sure to find something that best suits your needs as well as complements your personal design style. Keep reading to discover some great ideas on how you can use Wooden Twist's wall shelving options throughout your home décor!
Are you looking for a stylish and functional addition to your home decor? Wooden wall shelves can be the best option for creating an elegant yet organized interior. Whether you want to display items, showcase collectibles or simply free up floor space - wooden wall shelves bring form and function blended in one dynamic package.
Dubai is blessed with a rich heritage of woodworking craftsmanship which makes it abundantly easier to shop from thousands of options available – but at Wooden Twist, we take pride in offering some of the most beautiful and finely crafted wooden wall shelves that are sure to spruce up any living space. Keep reading as we walk you through why buying from us is such an informed decision!
Do you find yourself looking for the perfect shelf to enhance your home decor? Then wooden wall shelves are just what you need! Wooden wall shelves add a traditional touch and look luxurious. Plus, they provide much-needed storage space in any room.
If you're looking for an Dubai option, then Wooden Twist has some of the best wooden wall shelves in Dubai. With a variety of sizes, shapes, and designs available at Wooden Twist, there is something to match every taste and décor style. So read on to learn more about this amazing company's collection of handcrafted wooden wall shelves - each one designed to give your home a special charm!
Are you looking to revamp your home's décor with a unique and stylish solution that will fit into any space? Look no further than Wooden Wall Shelves from Wooden Twist. Our shelves are handmade in Dubai, giving them an exotic charm that is sure to grab attention.
Not only do the wall shelves add texture to a room's background but they provide additional storage solutions for those tight areas. With their convenience, quality construction, and craftsmanship, our wall shelves guarantee to bring life back to your home or office. Check out our full range of beautiful Dubai based floating wall shelves designs today!