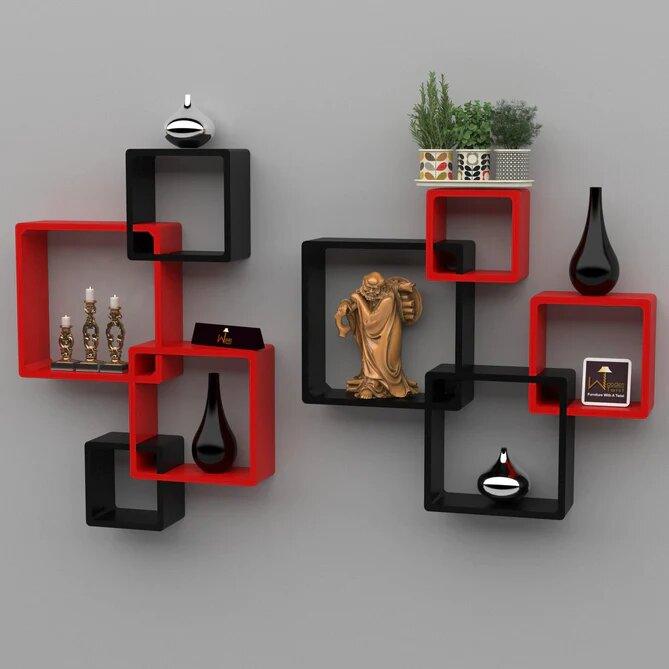 Buy Wall Shelves Online in Dubai, UAE - Wooden Twist
Are you feeling overwhelmed with the limited space in your living room? Does it feel like you need to make drastic renovations or spend a lot of money on furniture just to fit all your belongings?
It can be frustrating, but there is something as simple and budget-friendly as wooden wall shelves that could help give you the extra space your living area needs. Floating wall shelves are an easy, stylish way to make more room instantly – no expensive construction projects required! Let us show you how they can completely transform the look of any room.
Are you looking for an easier way to boost your living room's look and functionality? Adding a few wall shelves is a fabulous solution. Not only do our wooden wall shelves add interesting visual flair, but they provide an easy way to double up on space — perfect if you need extra storage or display options in one of the busiest rooms of the home. Let us show you how turning walls into smart stained wood shelving can act as both decoration and practical purpose!
Are you trying to make your living room look bigger and brighter? A wooden wall shelf is an easy way to transform the space without spending a fortune. Not only are these shelves visually appealing, they help create extra storage for books, décor items, photographs, and other mementos that help personalize a room.
Whether you're looking for something simple and traditional or more modern, there are options available that will match your style preference. This blog post will explore all the creative possibilities of how you can use a wooden wall shelf in your living room and make it both functional and stylish!
Do you ever feel like your living room is too crowded? If so, it might be time to consider finding ways to maximize the space available and make the most of every square foot.
Wooden wall shelves are a great way to add extra storage space without taking up floor area or making a dramatic style statement—they fit in seamlessly with any existing décor, yet they still create an impact. With their versatile shape and size options, these wooden wall pieces can be used for both decorative items as well as practical storage solutions that will help to de-clutter even the tiniest of spaces. Read on today's blog post to discover how wooden wall shelves can save your living room from chaos!
Decorating and re-designing your living room into a new look, decorative storage can be the key to space-saving! If you're looking for something that blends in with both modern and classic decor styles, why not consider wooden wall shelves? Not only are they extremely versatile but they also help create more usable space – ideal if your home doesn't have as much square footage as you'd like.
From displaying ornaments to storing books, these shelves provide an attractive way to make the most of even the tightest spaces. In this blog post we'll explore the advantages of incorporating wooden wall shelves into any living room setting in order to maximize potential space utilization.