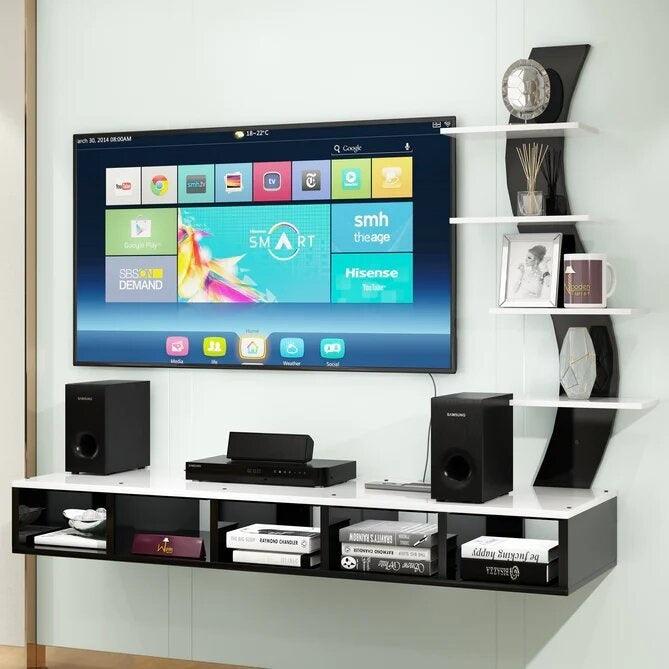 Wall Mounted TV Units in Dubai @ Order Now
Many times when we watch the laptop's screen or any device. It makes us bend our posture and that puts us at a health risk. We can suffer from back pain, neck pain, and other problems. A TV stand however solves this problem as it establishes a standard distance between the eyes and the screen.
A person can watch the movie from an ideal viewing position. Nowadays, modern stands are flexible and can rotate to serve the viewer an ideal viewing experience. The angles and height can be very well adjusted.
Safety
There is always a risk of the slender TV falling from the console and breaking down. When we have kids and pets playing at home, there is a greater risk to both the system and the children. That's why when we install wooden TV cabinets mounted to the wall, these ensure safety and protection to a great extent.
Durable
Wooden TV units are always long-lasting and prove to be a one-time investment. These have a solid structure to withstand the test of time and can be way more sturdy enough to keep the device in place. You should choose one made from hardwood like Teak and Sheesham.
Stylish
The modern stands and cabinets are available in a myriad of designs and shapes to enhance the decor. We can mount them to the wall with floating shelves, open and closed racks, and various designs like rectangular, square, or