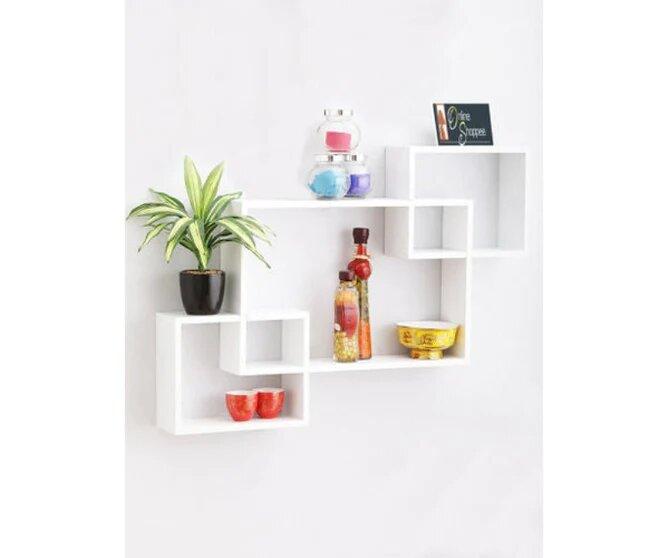 Change the Look Of Your Wall @ Wall Shelves
Wall shelves create a clean look on the surface with sleek lines. Many decor enthusiasts display showpieces, art, and plants on them to elevate the look and customize accordingly. These prove to be visually appealing, affordable, and practical solutions for homes.
This is one of the most interesting designs in the entire collection. You can choose the comic book character your child loves and try creating the same in the form of a floating wall shelves design. It is possible to imitate more than one character and mount it in the child's room by adding some books and toys on the top.
These units can be rotated to change their angles and appearance. These seem to create a very simple yet eye-catching look on the bare surface.
Most designers prefer these in office nooks as they look classy and stylish when you place books, travel souvenirs, mementos, photo frames, etc. on top of them. One should choose them in the same color as the wall to help it blend more perfectly. These are also kind of floating-style units.
There are wooden wall shelves design available in both square and rectangular shapes. You can install them very quickly and easily in the kitchen or bathroom. These units help us keep things like toiletries and cooking essentials handy at the top of the panels. The design has given a minimalist approach and it occupies less space.
The triangular shelves create an asymmetrical look that can be enhanced by placing mini plants, travel souvenirs, and heavy-plus antique ornaments on the top. It's becoming a trend in the living room inspiration for homes.
Made in high-quality wood, these racks are highly durable and sturdy enough to hold ornaments creating an eye-pleasing look.